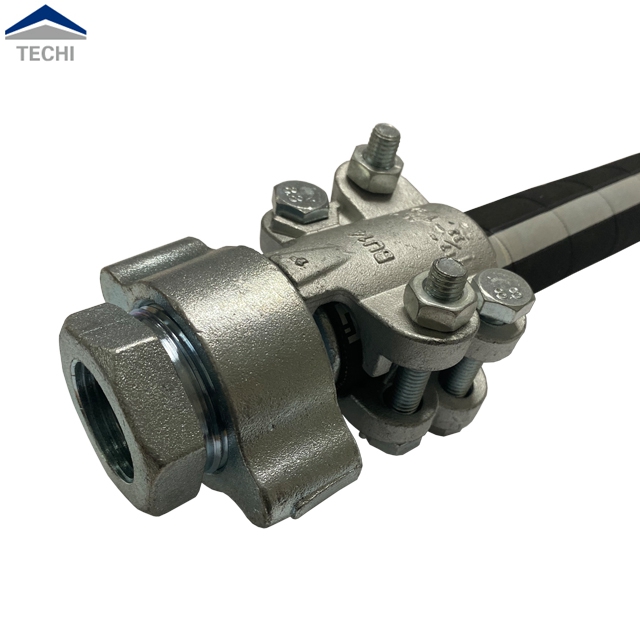 Hose Stem-Ground Joint Coupling
1. Ground Joint Coupling size: 1/2″,3/4″,1″,1-1/4″,1-1/2″,2″,2-1/2″,3″,4″
2.Stem coupling material: white zinc plated steel iron. Malleable Iron, Plated Steel, Brass, Stainless Steel AISI304,AISI316
3. parts: Zinc Plated Iron Wing Nut, Female NPT,BSP Spud,Hose stem
4. Thread type:BSP, NPT
Stem Hose-Ground Joint Coupling
ground Joint Interlock Hose Couplings or Boss Couplings, are designed for medium to high pressure applications in air as well as fluid and steam service. This coupling system offers a secure threaded connection with the ability to quickly 'hammer' the wing nut swivel to easily loosen or tighten. They are often found on 'Bull' air hose and steam hose assemblies. Sizes range from small diameter up to 6 inch hose.
The ground joint hose coupling set is a three piece system featuring a hose shank, over-sized female swivel nut, and spud adapter.

Ground Joint Couplings are available in a larger size range than many other hose coupling styles. 
| | |
| --- | --- |
| Product Name | Steam hose-ground joint Coupling |
| Material | Carbon steel zn plated |
| Color | white |
| Standard | DIN |
| Pressure | Working pressure: 10bar Max test pressure: 16bar |
| Seal | NBR |
| Thread | BSP NPT |
| Parts | Wing Nut, Female NPT Spud,Hose stem |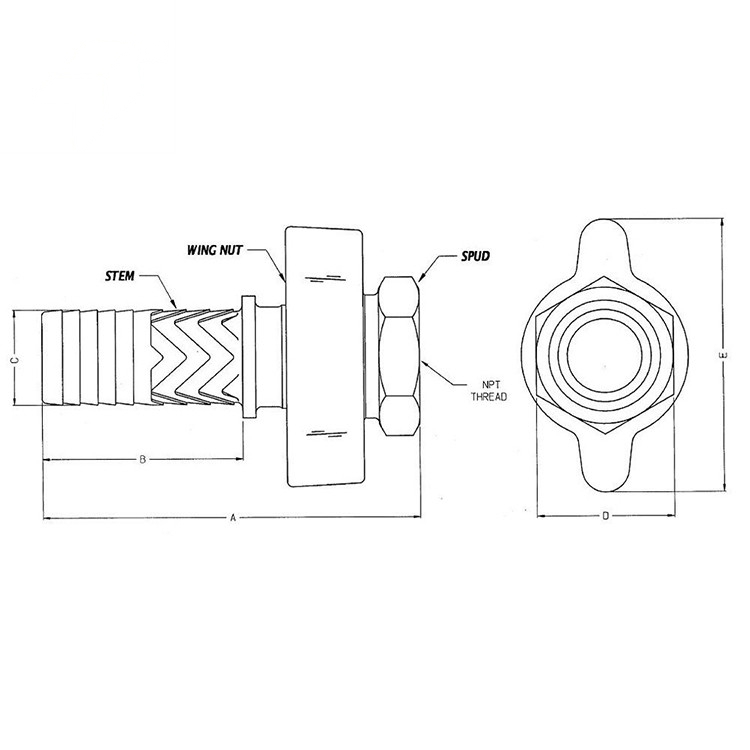 Hose Stem Ground Joint Coupling size: 1/2″,3/4″,1″,1-1/4″,1-1/2″,2″,2-1/2″,3″,4″
Available in Malleable Iron, Plated Steel, Brass, Stainless Steel
Additional Products include: Male NPT Spud, Double male boss thread spud, Interlocking Hose Mender, Wing Nut Caps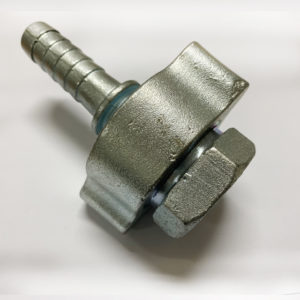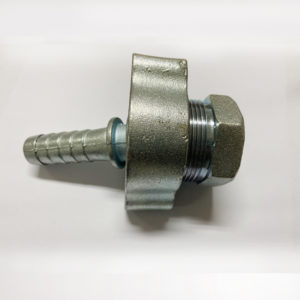 Ground joint coupling hose shanks feature a serrated lip specially designed to mate with interlocking bolt clamps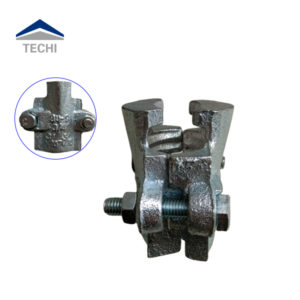 Interlocking hose clamps have 2, 4, or 6 bolts depending on the hose diameter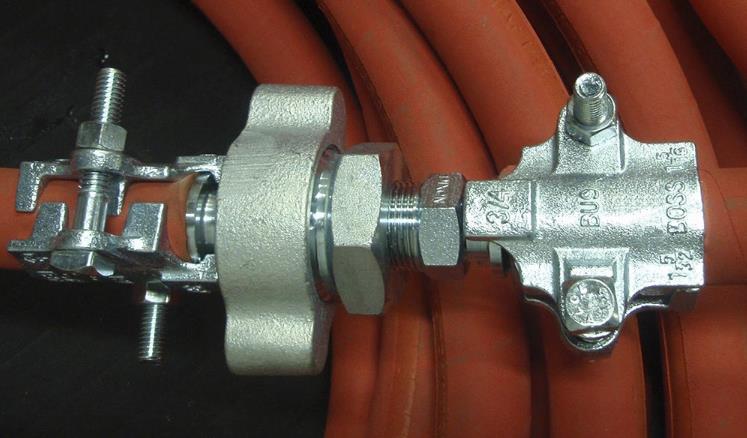 Contact us for price and more details on ground Joint coupling set: