Pex Pinch Clamp Size 23.3mm
Stainless steel 304 316 PEX pinch clamps are used to prevent the clamp from sliding. It grips the tube for easy installation.
Tianjin Techi Industiral produce PEX pinch clamp size 3/8″, 1/2″, 5/8″, 3/4″ and 1″(13.3mm 17.5mm 20.8mm 23.3mm 29.6mm)
ASTM F2098 Standard:
Complies with ASTM F2098 Stainless Steel clamps for use with ASTM F1807 or F2159 insert fittings and ASTM F876 PEX tubing.
| | | |
| --- | --- | --- |
| PEX tube | clamp size  | width x thickness  |
| 3/8″ | 13.3 mm | 7.0 x 0.6 mm |
| 1/2″ | 17.5 mm | 7.0 x 0.8 mm |
| 5/8″ | 20.8 mm | 7.0 x 0.8 mm |
| 3/4″ | 23.3 mm | 9.0 x 0.8 mm |
| 1″ | 29.6 mm | 10.0 x 1.0 mm |
Pex pinch clamp 23.3mm bandwidth 9.0mm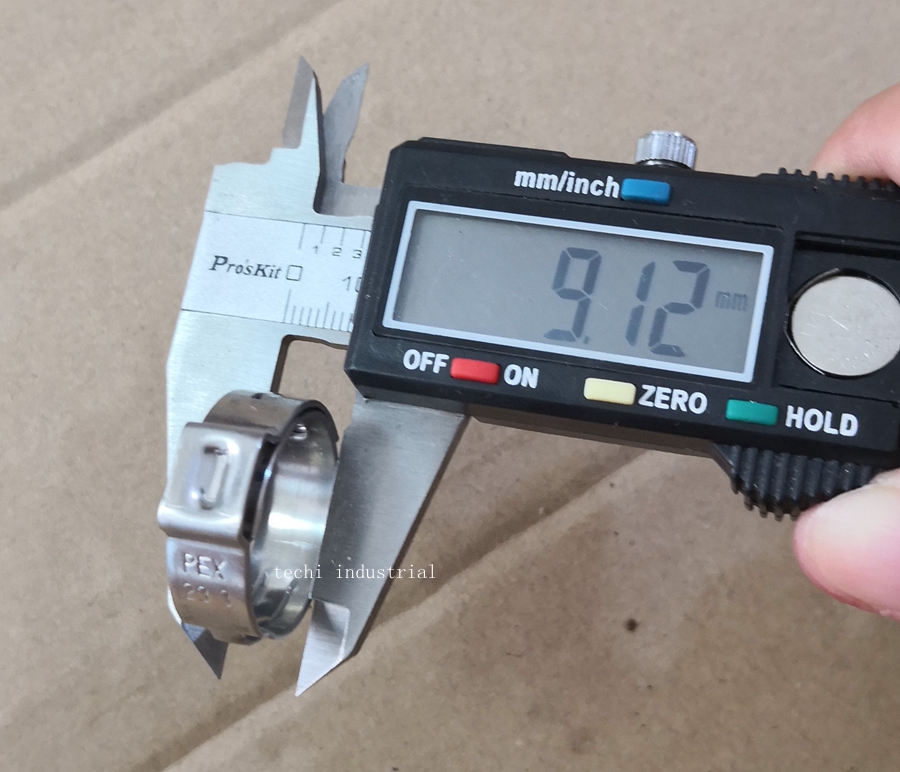 Pex pinch clamp 23.3mm band thickness:0.8mm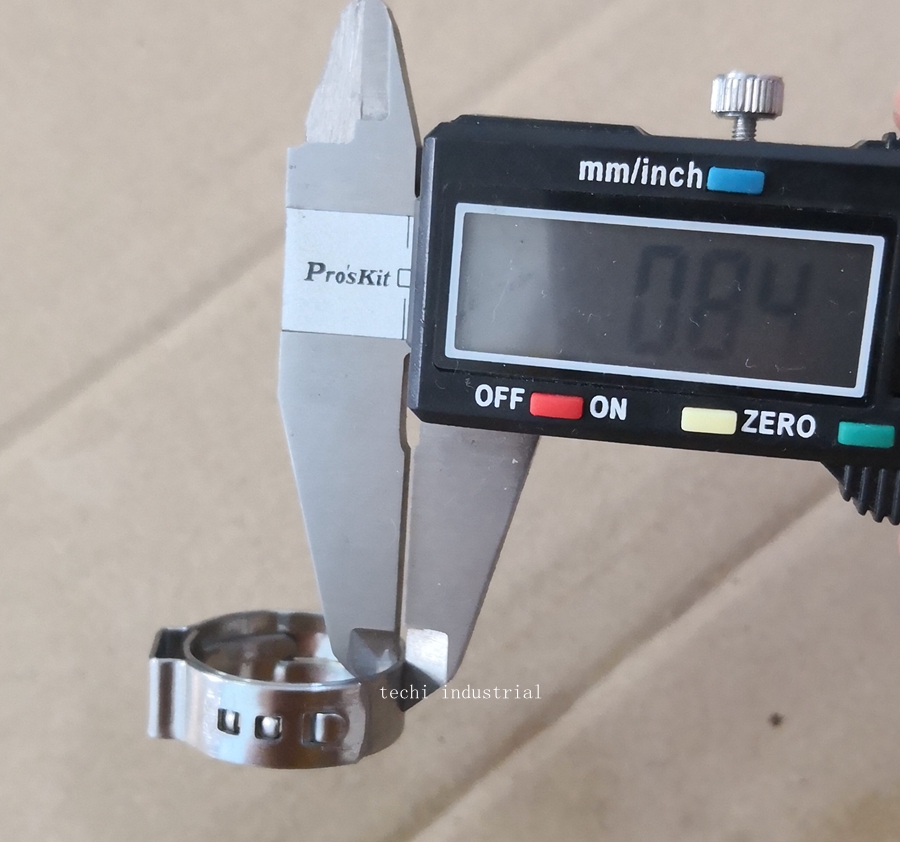 Pex Pinch Clamp ear size 3.20mm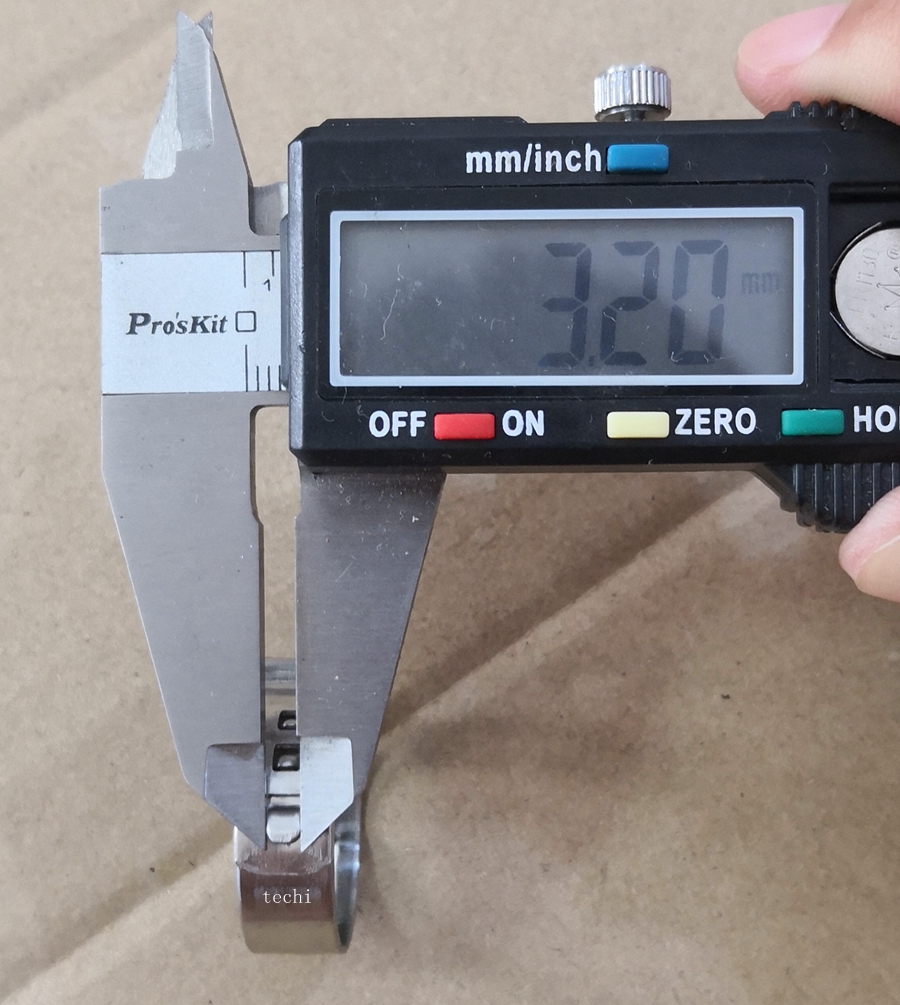 Pex Pinch Clamp hole size: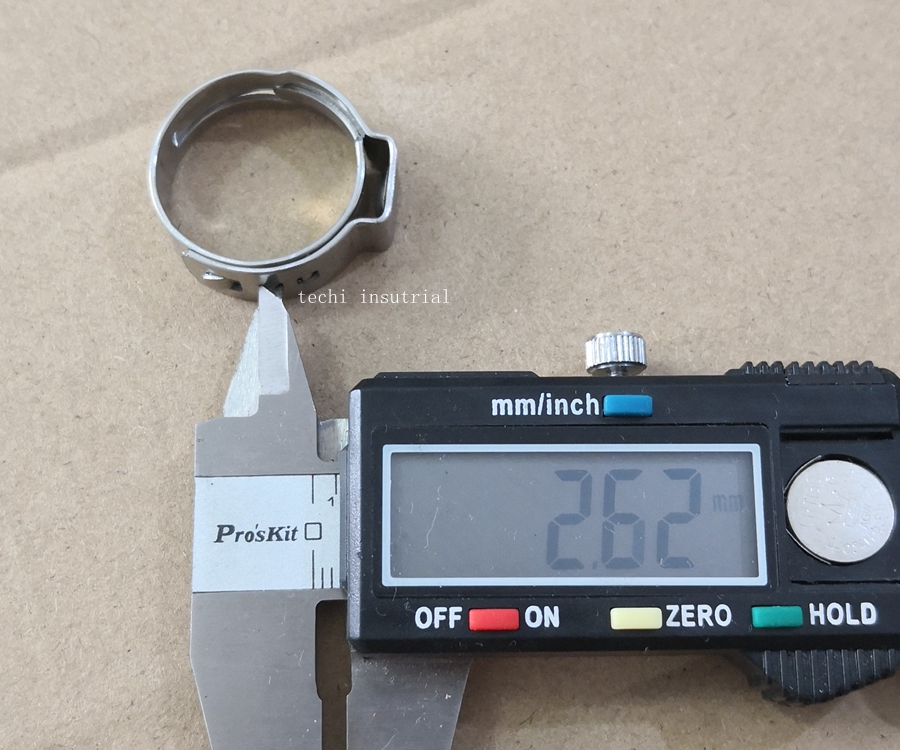 Pex Pinch Clamp package:polybag+carton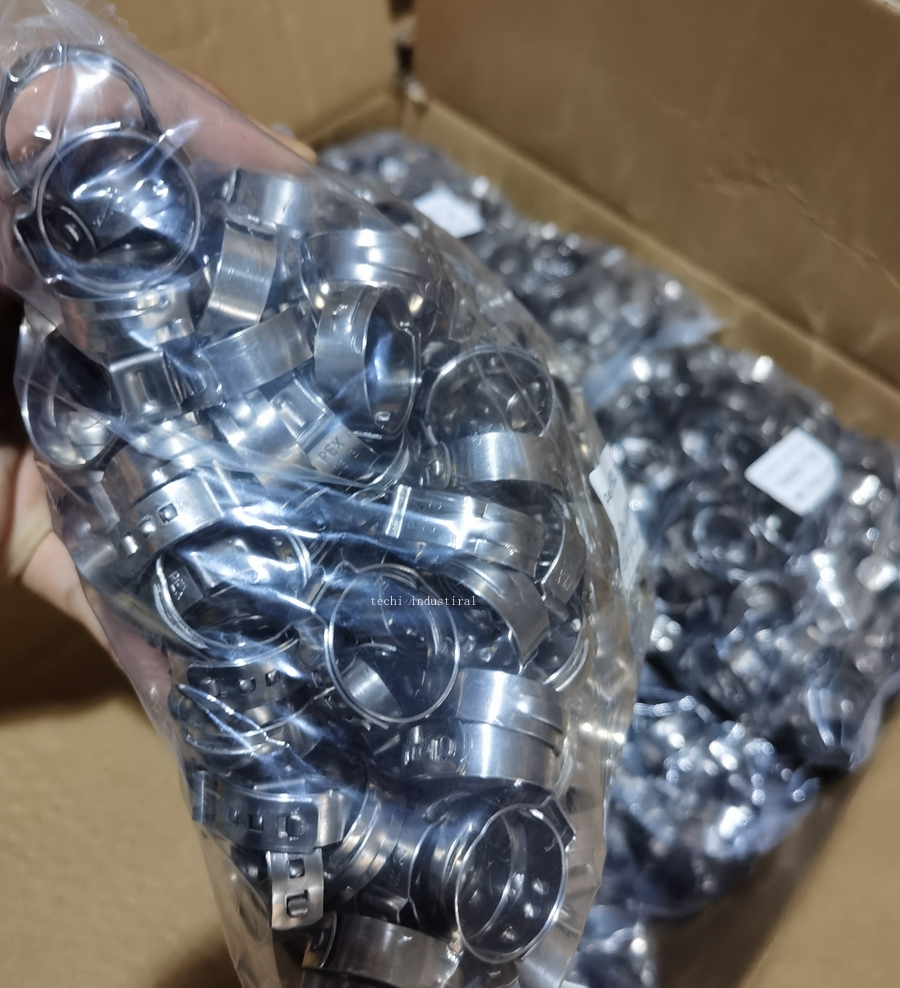 For free samples of pex pinch clamp and price list,contact with our sales:
Email:sales@techiclamp.com
Whatsapp:+86-18522569512