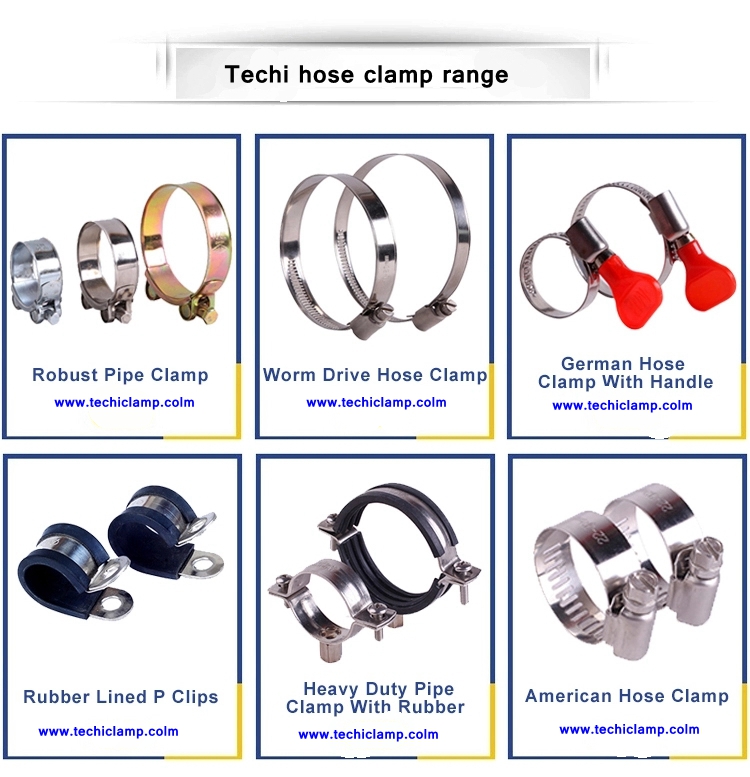 Most hose clamps are manufactured in two material,One is galvanized iron carbon steel,the other is in stainless steel.Hose clamp in surface treatment of galvanized steel is low cost,hardness and torque lower than stainless steel,punch-formed in one time.Production efficiency improves a lot,Production cost is higher compared with other material.Though it occupy a place in market but in small market share.
Stainless steel is the most common material when corrosion is a concern.Stainless steel hose clamps are manufactured in material of stainless steel SUS201,SUS304,SUS316,drilling in the steel band.Buckle is adjusted within tighting and assembly diameter of fitting.Stainless steel hose clamps are convinent to assemble and durable in different environment.In all aspect,Stainless steel has bigger market share.
To ensure a tight seal and prevent leaks, hose clamps and band clamps must apply sufficient clamping force for the pressure inside the hose. The clamping force should be applied evenly around the diameter of the hose and the barb must be smooth and free of nicks, scratches, or contamination.