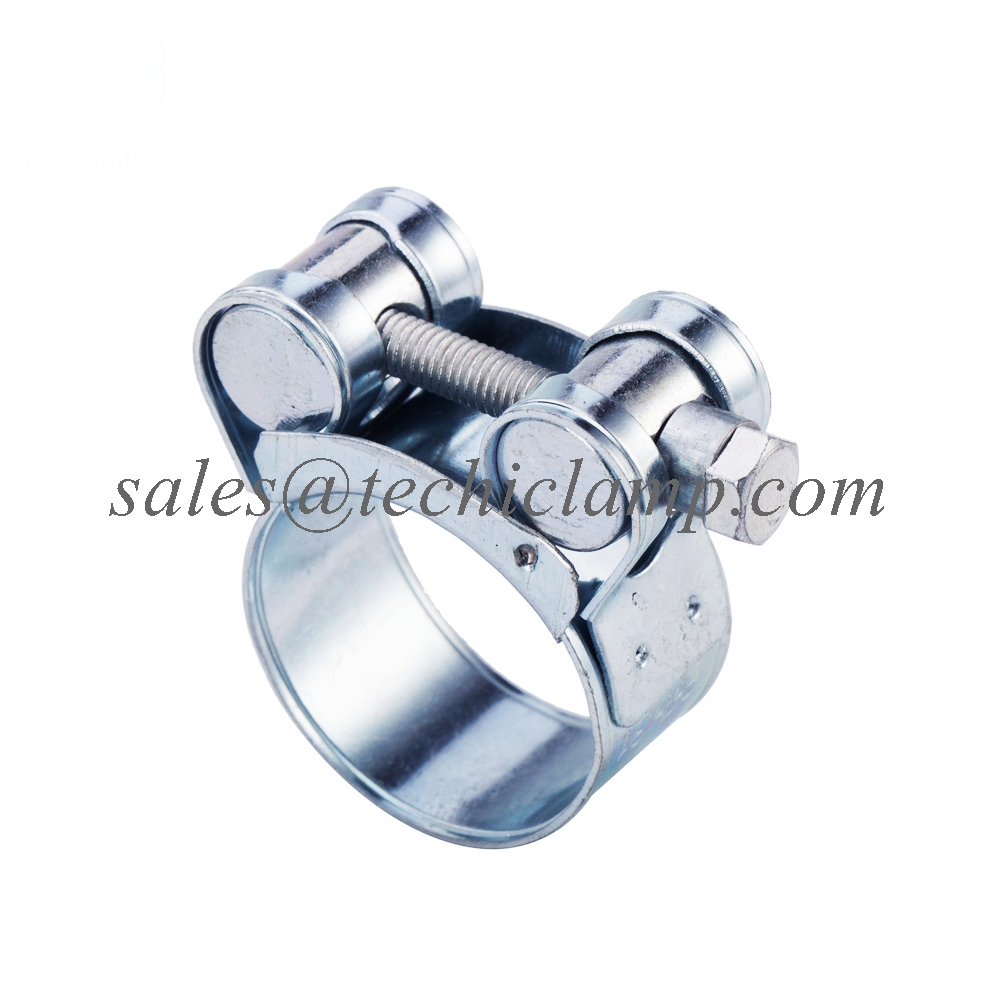 Unitary Power Heavy Duty Hose Clamp W2 Manufacturer
1 Heavy Duty hose clamp W2 band width:18mm 20mm 22mm 24mm 26mm
2 Unitary Heavy duty hose clamp W2 Material:Stainless steel 201,AISI 430 stainless steel
3 Thickness of heavy duty clamp W2 band:0.6mm 0.8mm 1.2mm 1.5mm 1.7mm
4 Power Heavy Duty Hose Clamp Size:17-19mm,20-22mm till 240-252mm
Larger sizes can be customized as per drawing
Unitary Power Heavy Duty Hose Clamp W2 Manufacturer
Unitary power heavy duty clamp, manufactured by Techi industrial, is a clamp equipped with a screw high quality carbon steel and AISI 430 stainless steel structure. It has a maximum diameter that ranges from 239 up to 252 mm and an extremely tight clamp of 36 Nm. The heavy duty clamp is commonly used for severe difficult applications.heavy duty hose clamp for agricultural, irrigation mining & industrial hose applications.
1.Material : Stainless steel SS201,Stainless steel AISI430
2.Standard: SAE J1508
3.Feature: (1)Bigger adjusting range (2) Evenly stress when fastening (3) Wrest resistant and high crushing strength
(4) Moderate price (5) Corrosion resistant , and protects the rubber surface is not damaged (6) Can smoothly , can be reused (7) Ideal fastener of all kinds of gentle and harsh pipes
Application: To auto pipe , motor pipe , water pipe , cooling pipe , gas pipe ect.
Unitary power Heavy duty hose clamp W2 Bandwidth :18mm ,20mm,22mm,24mm,26mm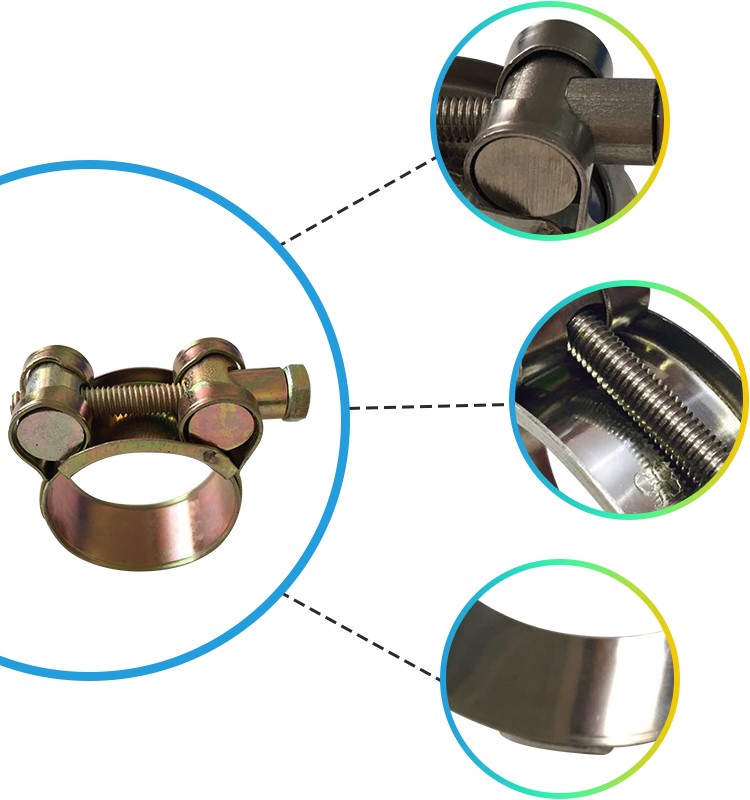 Size
W1
W2,W4,W5
Screw
Diameter (mm)
Thickness X Width(mm)
Thickness X Width(mm)
17-19
0.6×18
0.6×18
M5X40
20-22
23-25
26-28
29-31
0.8×20
0.6×20
M6X50
32-35
36-39
40-43
44-47
1.2×22
0.8×22
M6X55
48-51
52-55
56-59
60-63
64-67
M8X60
68-73
1.5×24
0.8×24
74-79
80-85
86-91
92-97
98-103
104-112
M8X70
113-121
122-130
131-139
1.7×26
1.0×26
M10X85
140-148
149-161
162-174
M10X105
175-187
188-200
201-213
214-226
227-239
240-252
Unitary power heavy duty hose clamp W2 Package and production lines

Terms of Payment and delivery
Payment & Shipping Terms
Supply Capacity
Payment Term:
L/C, Western Union, D/P, T/T
Production Capacity:
80000 Per Day
MOQ:
500 Piece/Pieces
Packing:
100/carton
Means of Transport:
Land, Ocean,Air
Delivery Date:
15 working day