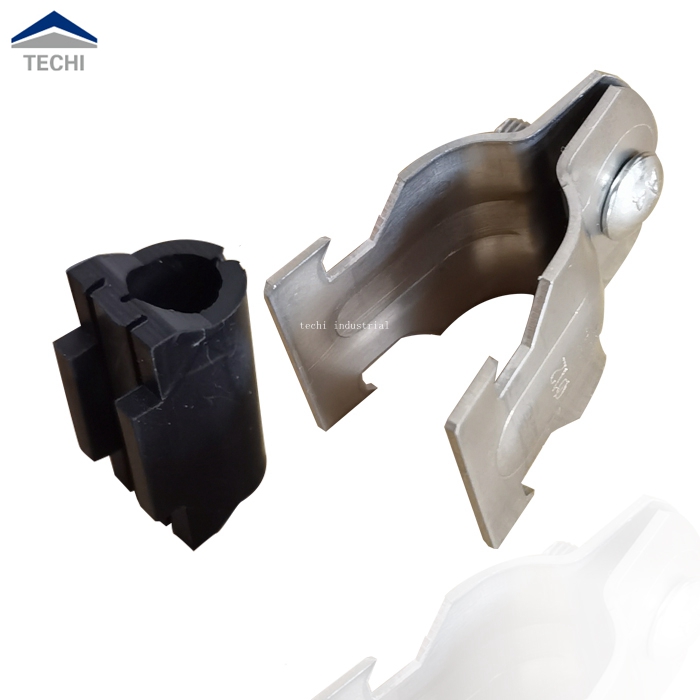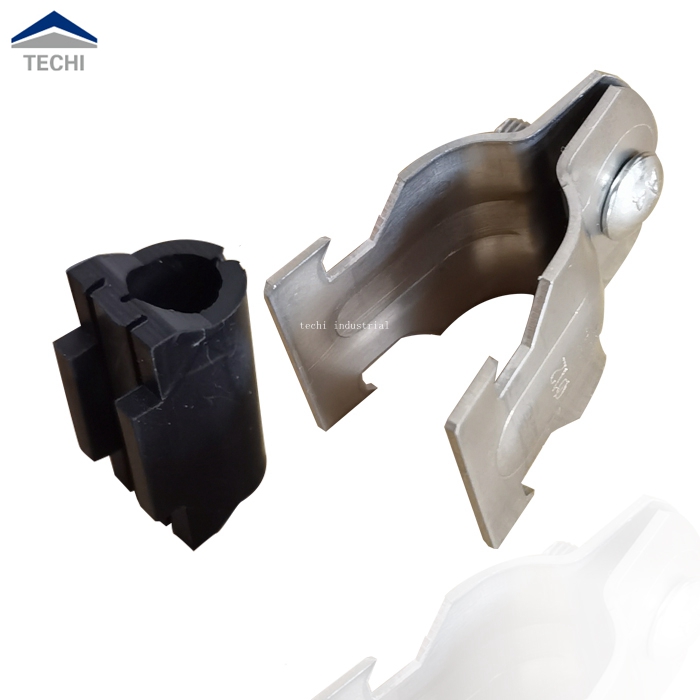 Stainless steel 304 Cushion clamp:
Material:stainless steel ss304 ss316
Cushion material:rubber and PE
Cushion clamp size:Available size from 1/4″ – pipe 6″
Stainless steel 304 Cushion clamp:
Cushion clamp is also called Cushion unistrut channel pipe clamp,cushion strut channel pipe clamp,cushion clamps for O.D. tubing etc.
Material:
Carbon steel/SS304/SS316/Aluminum/Copper
Finised :
Electro-galvanized/White Zinc/Yellow zinc/HDG
Cushion:
With PE Sleeve
Cushion clamp :
Cushioned clamps are typically used in pneumatic refrigeration, HVAC, and some low pressure hydraulic lines. cushioned clamps also eliminate metal to metal contact between the fluid lines and the support hardware. Standard material for the hardware is a clear trivalent zinc-plated steel, with options for both 304 and 316 grades stainless steel. Additional special options include aluminum and powder coating.
The industry -established method of supporting copper refrigerant pipe is the channel mounted cushion clamp,Ideal for multiple pipe runs,the polymer insert absorbs shock and vibration ,reduces noise and prevents galvanic corrosion .
Stainless steel 304 cushion clamp size and drawing: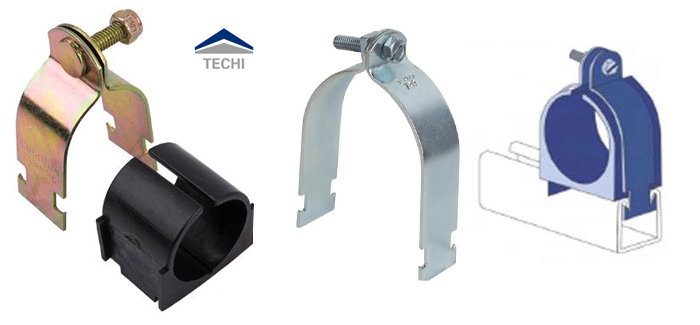 No
Cushion clamp size
(Inch)
Thickness
(mm)
Pipe dia
(mm)
Quantity
(per box)
1
1/4
1.50
6.3
200
2
3/8
1.60
9.5
200
3
1/2
1.60
12.7
150
4
5/8
1.60
15.8
150
5
3/4
1.60
19
125
6
7/8
2.00
22.2
125
7
1-1/8
2.00
28.6
100
8
1-3/8
2.00
34.9
75
9
1-5/8
2.50
41.3
60
10
2-1/8
2.50
54.5
40
11
2-5/8
2.50
66.5
50
12
3-1/8
2.50
79.3
40
13
4-1/8
3.00
105
40
Contact us for price and more details on stainless steel 304 316 cushion clamp: