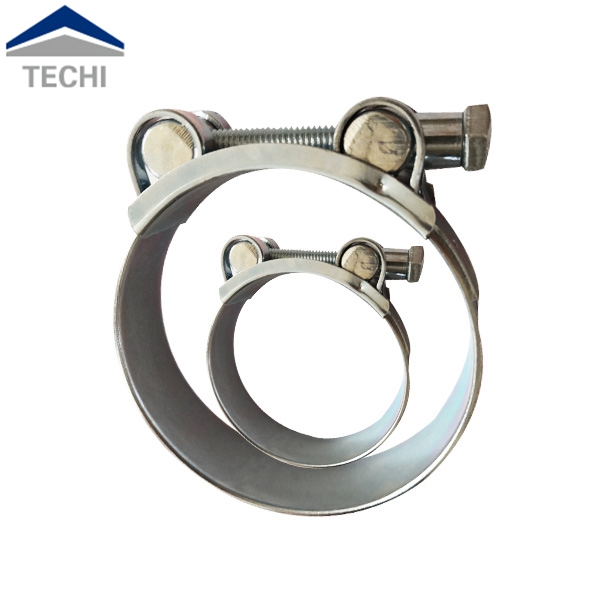 HD Hose Clamp 26-28mm 29-31mm 32-35mm
1 HD hose clamp band width:18mm 20mm 22mm 24mm 26mm
2 HD hose clamp Material:Stainless steel SS201 SS304 SS316,galvanized mild steel.
3 Thickness of heavy duty HD clamp band:0.6mm 0.8mm 1.2mm 1.5mm 1.7mm
4 HD Hose Clamp Size:26-28mm 29-31mm 32-35mm
Larger sizes can be customized as per drawing
HD Heavy Duty Hose Clamp 26-28mm 29-31mm 32-35mm
Tianjin Techi industrial Co., (www.techiclamp.com)is the well-known manufacturer of HD heavy duty clamp, robust Heavy Duty Hose Clamps. we produce high resistant multiple use clamps for pressures and significant clamping forces. heavy duty HD hose clamps are provided with three welding points and raised edges
1.Material : Stainless steel 201 304 316,zinc plated galvanized steel,Mild steel
2.Standard: SAE J1508
3.Feature: (1)Bigger adjusting range (2) Evenly stress when fastening (3) Wrest resistant and high crushing strength(4) Moderate price (5) Corrosion resistant , and protects the rubber surface is not damaged (6) Can smoothly , can be reused (7) Ideal fastener of all kinds of gentle and harsh pipes
Application: To auto pipe , motor pipe , water pipe , cooling pipe , gas pipe ect.
HD heavy duty Hose Clamp 26-28mm 29-31mm 32-35mm
Bandwidth :18mm ,20mm,22mm,24mm,26mm
Size
W1
W2,W4,W5
Screw
Diameter (mm)
Thickness X Width(mm)
Thickness X Width(mm)
Heavy duty hose clamp 17-19
0.6×18
0.6×18
M5X40
Heavy duty hose clamp 20-22
Heavy duty hose clamp 23-25
Heavy duty hose clamp 26-28
Heavy duty HD hose clamp 29-31
0.8×20
0.6×20
M6X50
Heavy duty HD hose clamp 32-35
Heavy duty HD hose clamp 36-39
Heavy duty HD hose clamp 40-43
Single Bolt HD heavy duty Package and production lines: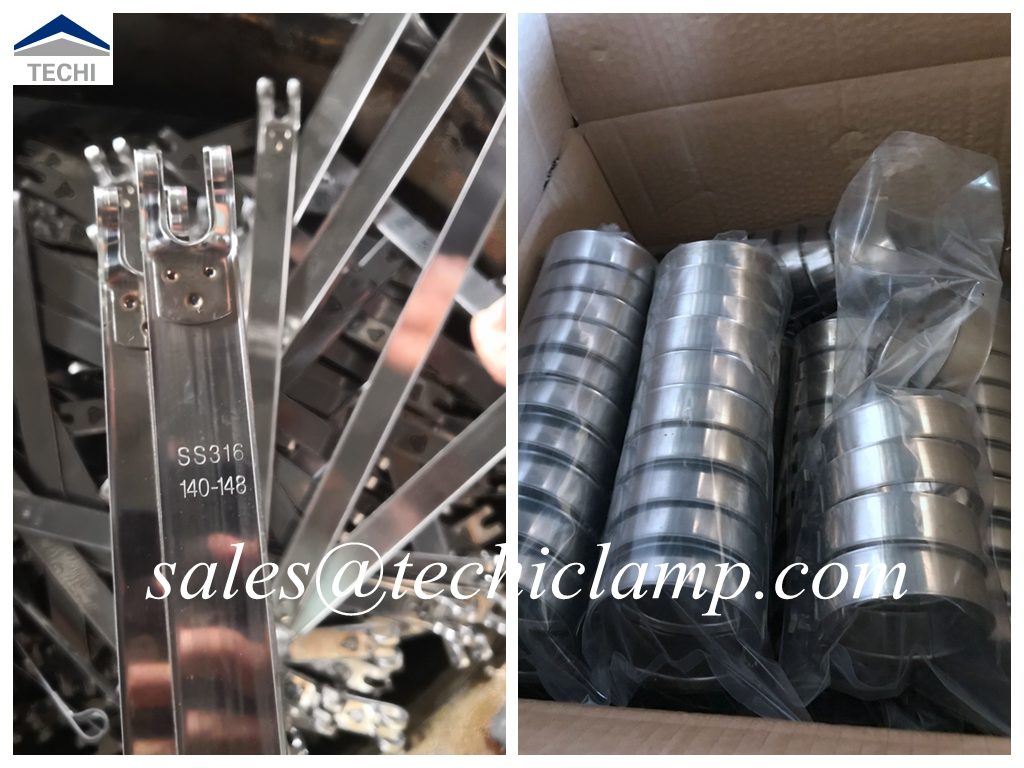 Single bolt HD heavy duty hose clamp W1 W2 W4 pallet package and shipment: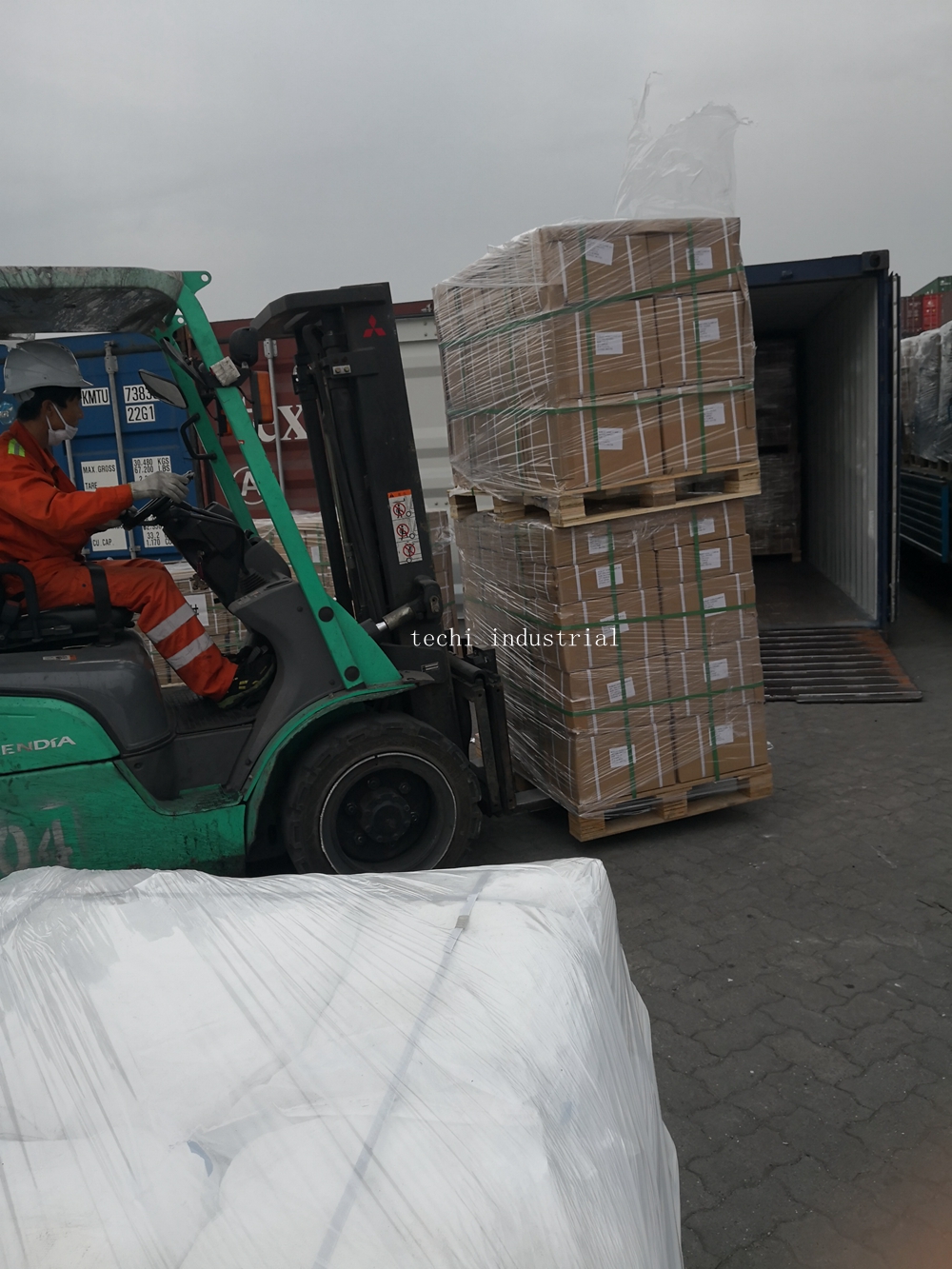 Techi industrial is Heavy duty hose clamp,HD clamp,Single bolt hose clamp,Supra clamp,unitary hose clamp manufacturer and exporter in CHINA,we export hose clamp and pipe clamps to Afghanistan, Albania, Algeria, Andorra, Angola, Antigua, Barbuda,Argentina,Armenia,Australia,Austria,Azerbaijan,Bahamas,Bahrain,Bangladesh,Barbados,Belarus,Belgium,Belgium, Belgium, Belize, Benin, Bhutan, Bolivia, Bosnia and Herzegovina, Botswana, Brazil, Brunei, Burkina Faso ,Burundi, Burundi, Cabo Verde, Canada, Chad, Cambodia ,Chile, Colombia, Costa Rica, Cyprus, Congo, Democratic Republic of the, Cuba ,Croatia, Denmark, Djibouti, Dominica, Dominican Republic, Ecuador , Egypt, El Salvador, Equatorial Guinea , Eritrea, Estonia, Ethiopia, Fiji, France, Gabon Gambia, Georgia, Germany, Ghana, Greece, Grenada, Guatemala, Guinea-Bissau, Guyana, Haiti, Honduras, Hungary ,Iceland, India, Indonesia, Iran, Iraq, Ireland, Israel,Italy,Jamaic,Japan,Jordan,Kazakhstan,Kenya,Kiribati,Kosovo,Kuwait,Kyrgyzstan,Laos,Latvia,Lebanon,Lesotho,Liberia,Libya,Liechtenstein
Payment & Shipping Terms
Supply Capacity
Payment Term:
L/C, Western Union, D/P, T/T
Production Capacity:
80000 Per Day
MOQ:
500 Piece/Pieces
Packing:
100/carton
Means of Transport:
Land, Ocean,Air
Delivery Date:
15 working day
Techi Industrial can  manufacture quality HD heavy duty hose clamp W1 W2 W4 W5 to suit your industries requirements.