Heavy Duty Hose Clamp W1 White Blue Colour in Production
As a well-known manufacturer of Heavy Duty Hose Clamps in CHINA. Tianjin Techi industrial offer widely range of galvanized steel heavy duty clamps,GI heavy duty hose clamp,heavy duty hose clamps W1,carbonless steel heavy duty hose clamp,zinc-plated heavy duty hose clamp, Solid Robust Heavy Duty Hose Clamp,  Heavy Duty Iron Super Power Unitary Hose Clamp, China direct Single Bolt Heavy Duty Hose Clamp factory.
Heavy duty hose clamp include three parts:Clamp Band,Clamp Bolt and Clamp Trunnion bridge.
heavy duty hose clamps is in production process of cutting bands: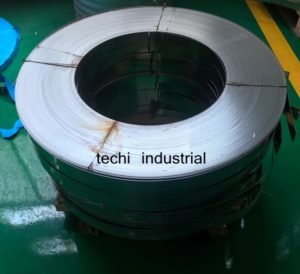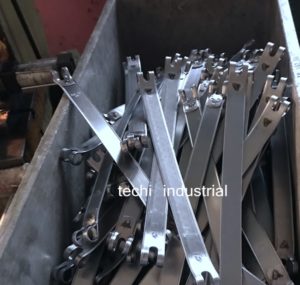 Heavy duty hose clamp factory and clamps finished production: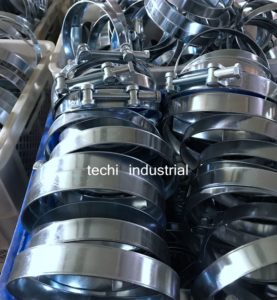 Heavy duty hose clamp finds extensive application in automobiles, tractors, forklifts, locomotives, ships, mining, petroleum, chemical, pharmaceutical, agricultural and other water, oil, steam, dust and so on. The hose clamp is tightly locked, tight and has a wide adjustment range. It is suitable for fasteners with soft and hard pipe connections.
we produce heavy duty hose clamps in factory direct price,high pressure and super galvanized zinc plated surfance.
Contact with our sales for updated price