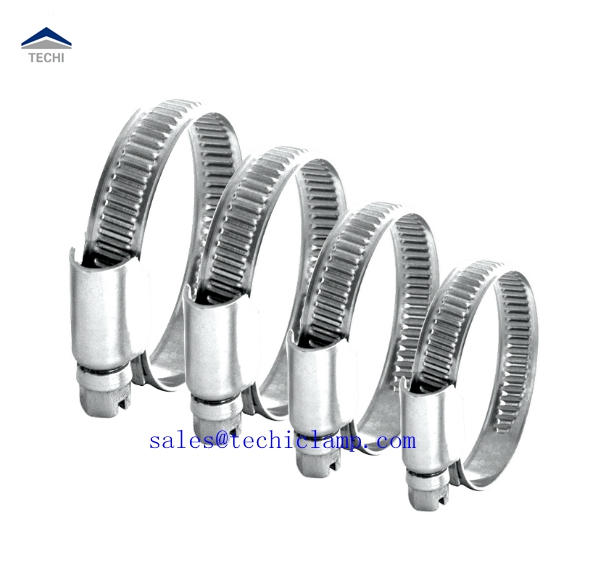 Embossed Worm Drive Clamp & Worm Gear Clamps
Zinc-plated steel has fair corrosion resistance.
430 stainless steel has good corrosion resistance.
304 stainless steel has very good corrosion resistance.
316 stainless steel has excellent corrosion resistance.
Note: When choosing a clamp, measure the outside diameter of your hose or tube with the fitting installed.
Embossed Worm Drive Clamp & Worm Gear Clamps
Techi industrial Co.,Ltd is a hose clamp factory in China.we produce 304SS/W4 worm drive hose clamp and in 316SS/W5 stainless steel worm gear clamp and galvanized iron worm drive german type hose clamp W1 W2, Techi embossed clamps are designed for silicone rubber and other soft hose to protect against shearing and fray. Material grade and sizes are stamped on the band.
Embossed worm gear clamps meet or exceed the DIN 3017 standard. Sometimes called worm drive clamps, they have a general purpose non perforated band especially suited for clamping soft silicone hoses.
Embossed Worm drive clamp&worm gear clamp size
9mm bandwidth, M7 screw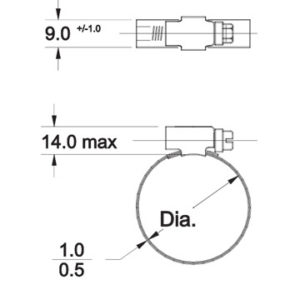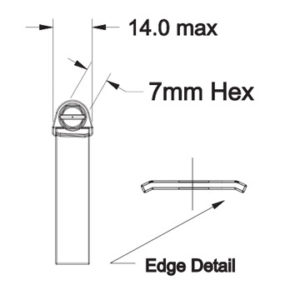 Bandwidth
Diameter(mm)
Pcs/bag
Pcs/ctn
Ctn Size (cm)
G. W.(Kg)
9mm
Worm drive clamp 8-12
100
1000
31*27*13
13
9mm
Worm drive clamp 10-16
100
1000
31*27*13
13.2
9mm
Worm drive clamp 12-20
100
1000
37*27*15
14
9mm
Worm drive clamp 16-27
100
1000
37*27*19
15.2
9mm
Worm drive clamp 20-32
50
500
37*27*19
18
9mm
Worm drive clamp 25-40
50
500
37*27*16
10
9mm
Worm drive clamp 32-50
50
500
37*27*19
11
9mm
Worm drive clamp 40-60
50
500
37*27*27
12
9mm
Worm drive clamp 50-70
50
500
37*27*34
13
9mm
Worm drive clamp 60-80
10
500
37*27*40
13.8
9mm
Worm drive clamp 70-90
10
500
37*35*40
14.6
9mm
Worm drive clamp 80-100
10
250
37*27*29
7.8
9mm
Worm drive clamp 90-110
10
250
37*27*33
8.5
9mm
Worm drive clamp 100-120
10
250
37*27*33
8.8
9mm
Worm drive clamp 110-130
10
250
37*27*33
9.4
9mm
Worm drive clamp 120-140
10
250
37*27*33
9.8
9mm
Worm drive clamp 130-150
10
250
37*27*33
10.2
9mm
Worm drive clamp 140-160
10
250
37*27*33
10.6
Above are usual sizes. All sizes are available

Worm drive clamp&worm gear clamp Dimension and package details:
Clamp Bandwidth 12mm,M7 screw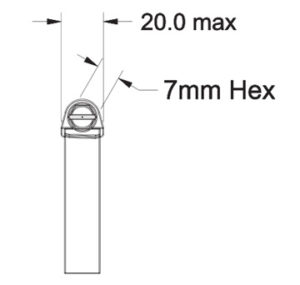 Bandwidth
Size
pcs/bag
pcs/carton
carton dimension(m)
weight/carton
12mm
12-20
50
1000
0.38
0.27
12mm
16-27
50
1000
0.38
0.27
0.17
17
12mm
20-32
20
1000
0.38
0.27
0.19
17
12mm
25-40
20
1000
0.38
0.27
0.24
21
12mm
30-45
20
500
0.38
0.27
0.24
23
12mm
32-50
20
500
0.38
0.27
0.21
13
12mm
40-60
20
500
0.38
0.27
0.24
14
12mm
50-70
20
500
0.38
0.27
0.28
14
12mm
60-80
20
250
0.38
0.27
0.34
15
12mm
70-90
20
250
0.38
0.27
0.24
8
12mm
80-100
20
250
0.38
0.27
0.29
8
12mm
90-110
20
250
0.40
0.37
0.34
9
12mm
100-120
20
250
0.40
0.37
0.28
9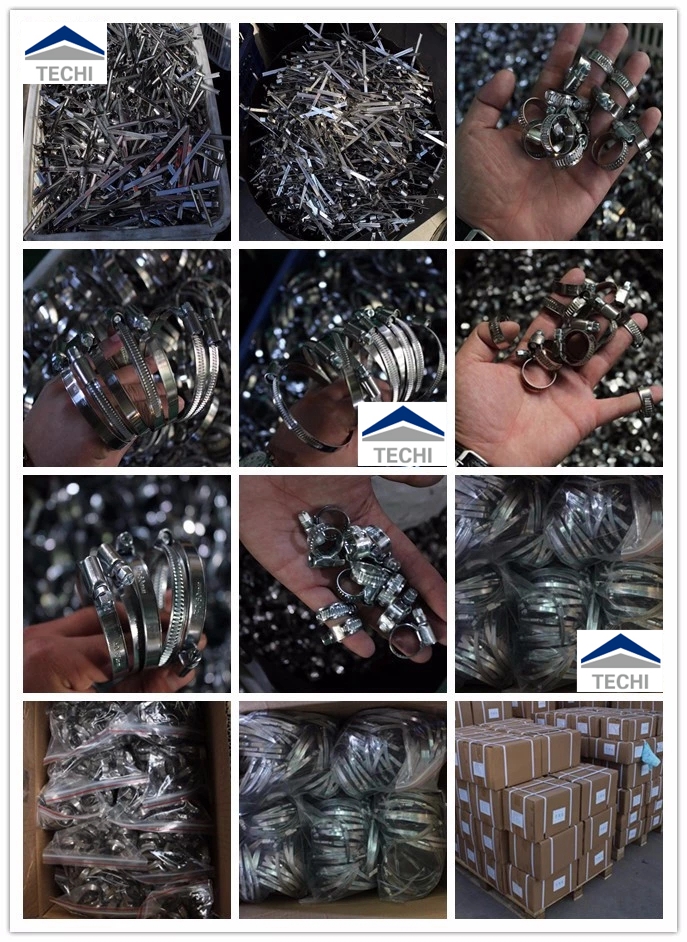 Contact us for price and more details on Worm Gear Hose Clamp: