V-Band clamps are reliable and time-efficient connection elements for industrial and automotive use. They are made to customer requirements and can be supplied with various profiles, band widths and closure types. Techi industrial supply pipe connecting solutions as a safe means of connecting pipes in various applications that feature different materials and sizes.
Specifications:
Stainless Steel V band clamps with flange kits / v band exhaust clamps / exhaust pipe clamps / v shaped pipe clamps, auto exhaust pipe clamps- v band clamps,
V band clamp Size:2″, 2.25″, 2.5″, 3″, 3.5″, 3.75″, 4″ , 5″, 7″, etc 
Material:Mild steel, SUS304, SUS303, etc
bandwidth:19mm,22mm, 25mm
V band clamps with male and female flanges kits
V-Band clamps are quick-release connecting elements for flanges and represent an economical alternative to conventional bolted flange connections.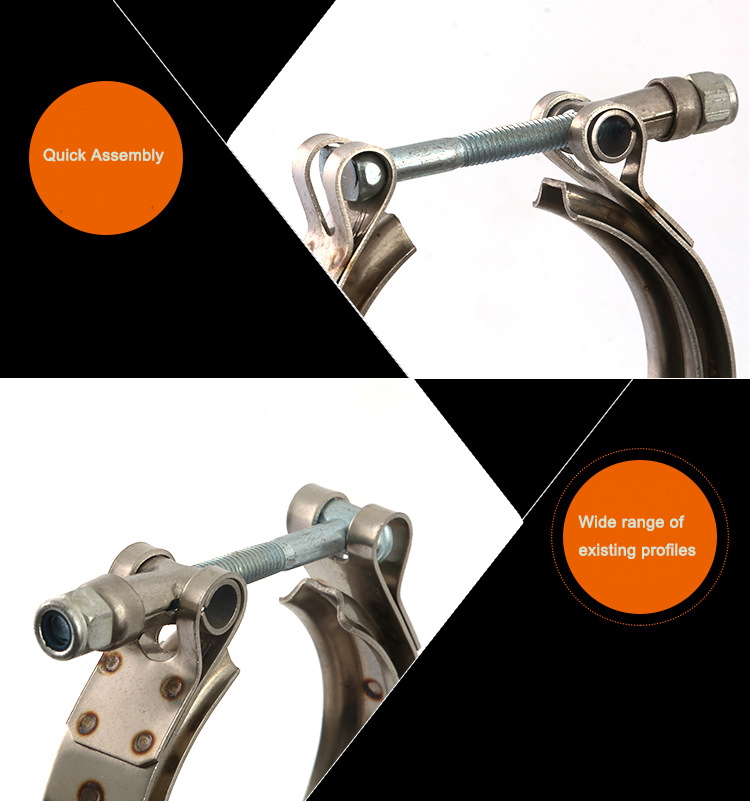 V band clamp Application
Engines
Turbochargers
Exhaust connections
Bulk material container
Bypass filter units
Pumps
EGR systems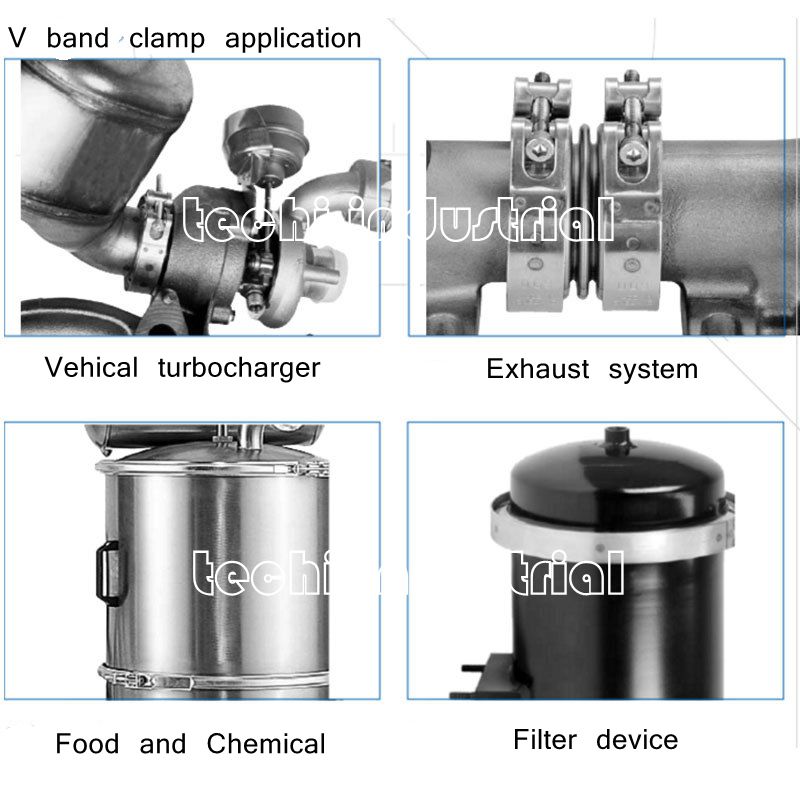 V-Band Clamp Kit consists of 3 individual parts used to make one coupling.
– V-Band Clamp
– Male V-Band Flange
– Female V-Band Flange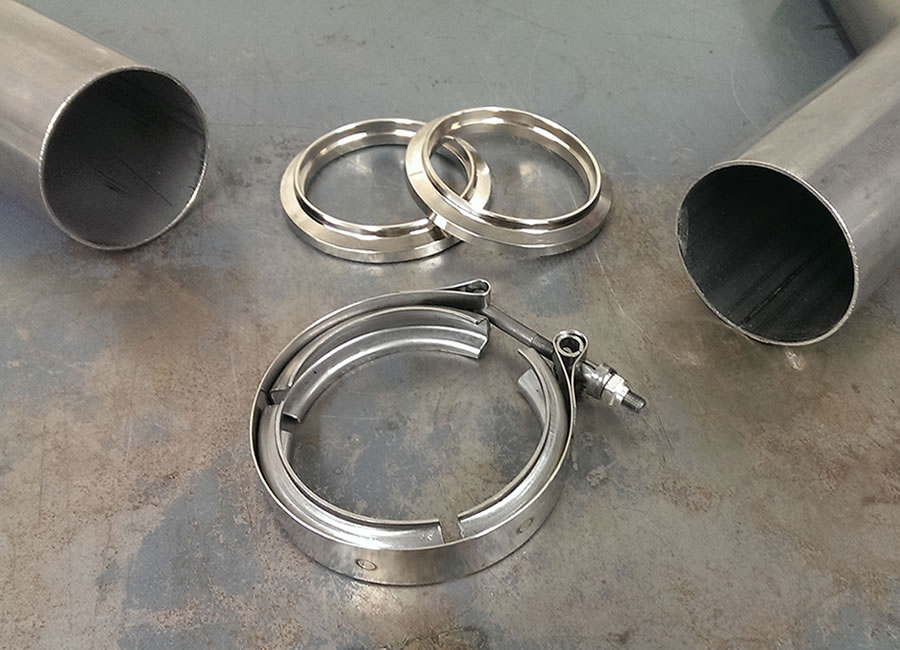 V-BAND CLAMPS/COUPLINGS Standard Items Ready to Deliver! Techi stocks several standard V-Band Clamps/Couplings. These parts are the most popular sizes V band clamp 2″, 2.25″, 2.5″, 3″, 3.5″, 3.75″, 4″ , 5″, 7″, 8"  and are frequently installed on diesel engines, turbochargers, and heavy-duty exhaust systems.
All of our standard V-Band Clamps/Couplings have 300 series stainless steel bands and retainers and come with a standard T-bolt latch.
Contact our sales for clamp factory price and clamp catalogue:
sales@techiclamp.com
whatsapp/wechat:+86-18522569512
Skype:techi-part